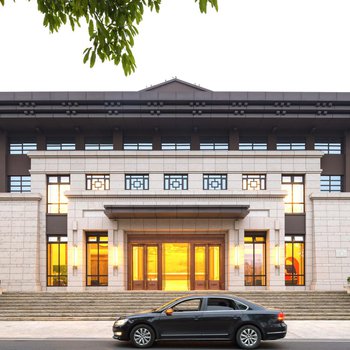 Chongqing Yuzhou Hotel is located in Yuzhou Road, Yuzhong District, Chongqing. As a state hotel with half a century of precipitation, she has witnessed many historic moments. Area B of the new hall is an elegant building in the style of Han and Tang dynasties, and is a new type of hotel that is fully managed and operated in accordance with high standards.
The hotel has over 30 high-level conference facilities and various high-level rooms, as well as a national banquet level Jinyu Mantang restaurant, a local flavor of the mountain city flavor Sichuan Guangdong Food Restaurant, a TOP Asian restaurant specializing in Southeast Asian cuisine, and a full-time Linglong Xuan Hong Kong style restaurant.
At the same time, there are also professional supporting service facilities such as the comfortable and comfortable Meiquan SPA, the hearty Jinshancheng Hot Pot Hall, the warm and cozy Yingyue Tea House, the Dongjia Tea House, the art and commercial gallery gathered by Daqian, the Qiaorui National Medical Center, and the first-class Shanghai Style · Yuan Health and Sports Center.